Work has started and is going well. By mid-November the space should be presentable enough for people to come by again for tours.
Membership application materials are available now on the website.
A couple photos of the space-in-progress. We are starting to remove things that we don't want such as the carpet. Here's a shot of a pile of said carpet.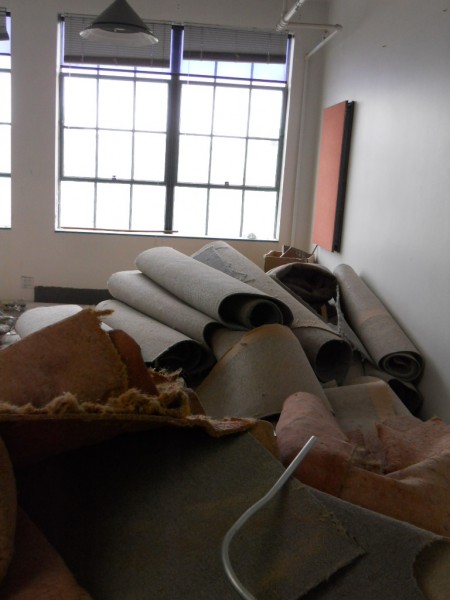 We were pleasantly surprised to find that the wood floor underneath is in decent condition. This means we will try to refinish the floor instead of putting in new carpet.