Three Week Workshop Series
Wednesdays, January 11, 18, 25
6:30 – 8:00 pm
$10/workshop non-members | $8/workshop SHARED members

ENTREPRENEURS:
>>Are you so familiar with your business that you've forgotten how to keep your message simple?
>>Are you embarrassed by your website and what it communicates?
>>Do you get sick to your stomach at the thought of speaking about what you do on a stage?
Marketing doesn't have to be painful, but too many of us try to do it alone, which often leads to confusing and weak communication. Are you ready to get clear on your business communication so you can attract more clients and GET PAID in 2017?
Join us for a three week entrepreneur series at SHARED co-working space in SF where we will hone your message, clean up your image, and give you the confidence you need to rock your own mic.
TICKETS: https://www.eventbrite.com/e/stop-talking-communicate-entrepreneur-workshop-series-tickets-30474103865
>>January 11
Market Like a 10 Year Old: How to Simplify Your Message to Attract Clients and Be Remembered
https://www.facebook.com/events/1946885962205339/
TAKEAWAY: Succinct and clear mission statement and tagline to describe what you do for web/print/in person conversations
>>January 18
What Your Website Says About You: 3 Keys to a Powerful Online Presence
https://www.facebook.com/events/1879950518887843/
TAKEAWAY: Web Content Review and guidance
>>January 25
How to Rock Your Own Mic: 3 Keys to Being a Magnetic Public Speaker
https://www.facebook.com/events/1698102170412154/
TAKEAWAY: Increased confidence in public speaking

**Each workshop will build on the last, but you are welcome to come to one, two, or all in the series.
About Rebecca Williams, marketing and communications coach for women entrepreneurs in San Francisco.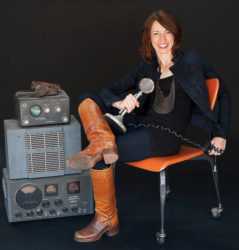 Rebecca works with women entrepreneurs to get clear in their message and express it in the most powerful, playful, and marketable way so they can attract their ideal clients, grow their businesses, and have fun doing it.
She uses her 18 years' experience teaching in the communication arts and independent theater to create trainings, workshops, and events that teach how to get authentic with your message and bring it to a stage to sell, lead, and inspire.