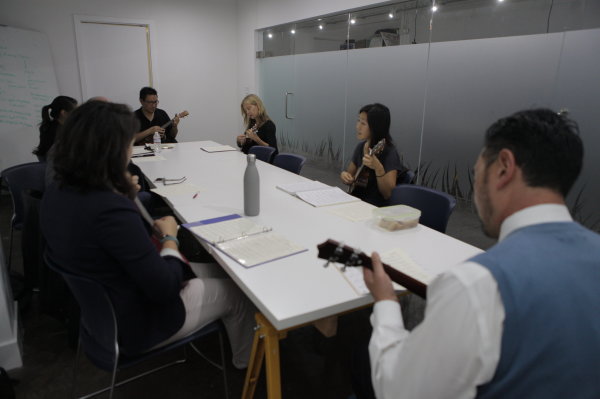 SHARED is a space for creative people to work and collaborate together. It is based in the belief that together we can create greater things than we could individually or in isolation. This is the story of how SHARED came about.
San Francisco is full of creative people, however because of a shortage of space, creativity and collaboration can often be a struggle. Founder, Marilyn Yu (artist and clothing designer), is a creative person who likes collaborating with others. She believes that a sustainable space for creative people can exist in San Francisco.
In 2010 while brainstorming with Frank Flores, a good friend and fellow alum from Berkeley's City and Regional Planning program, the idea for SHARED was hatched. In 2011 she met Bill Luza, an architect who had recently relocated from the East Coast. Bill, a long-time member of Third Ward in Brooklyn, was excited to build a space in his new home, San Francisco, for creative people.
Marilyn and Bill searched for an appropriate building with Marilyn's friend and commercial real estate broker Jay Shaffer. In the summer of 2012 they finally found 739 Bryant Street: a solid building, in a good location, and at a price Marilyn could afford. With the help of the Small Business Administration and the Bank of San Francisco, Marilyn was able to purchase 739 Bryant Street in September 2012.