Want to participate in SF Open Studios 2018 and need a space to show your work? Apply here to show at SHARED.
Once accepted to show at SHARED you will need to register with ArtSpan.
What we look for in our application submissions:
Overall work is cohesive and consistent.
Works are artfully and professionally represented on your website.
Work is well-differentiated and unique from that of other artists participating in Open Studios at SHARED.
Spaces available and fees:
Status: One of these spaces is still available. Nine spaces 9'x9′ in the shared work-space with no walls – $200 for the weekend.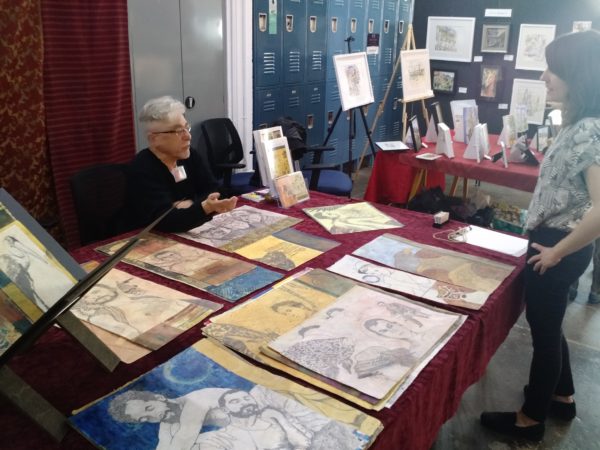 Status: None of these spaces are still available. Two spaces 10'x10′ in the meeting room – $275 for the weekend.